Media Partners
From Middle East Tabeeby has emerged connecting people to healthcare providers. Since then we succeeded in raising the medical and health awareness among the population, taking the charge and we are in the pole position. Recently, Tabeeby has been developed into a modern format following a comprehensive upgrade to become the first unique and true Health Social that ensures easy, swift and fast access to thousands of doctors, medical entities & Medical events. Tabeeby has been featured as a media partner and created a recognition in hundreds of Health and medical events across the world, promoting their activities across our platforms to thousands of healthcare providers and millions of visitors. Acknowledging that the foremost valuable treasure in life is good health, Tabeeby uses state-of-the-art technology and up-to-date social media innovations to highlight the concept of prime health in our daily life.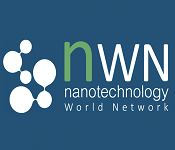 The Nanotechnology World Association was created to help accelerate the integration of nanotechnologies in various industries -- such as medical, energy, electronics, transportation and materials -- by providing information, resources and tools, by connecting researchers and organizations, and by fostering knowledge sharing and cooperation. Join us Today!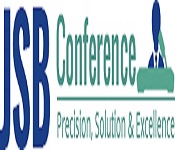 JSB Conference represents a remarkable achievement for conference community throughout the globe. Being a dedicated partner to JSB market research, it endeavors in proffering unprecedented ideas and introducing eminent industry leaders to delegates for personal as well as business growth.connect with us on our upcoming conference.